Are you starting to feel that infamous midyear slump coming on? Here's our top tip for how to beat it: set an easily-attainable goal and accomplish it – like completing one of our eLearning courses! We've put together a list of soft skills eLearning courses so that you can out your best foot forward in the workplace during the second half of 2022.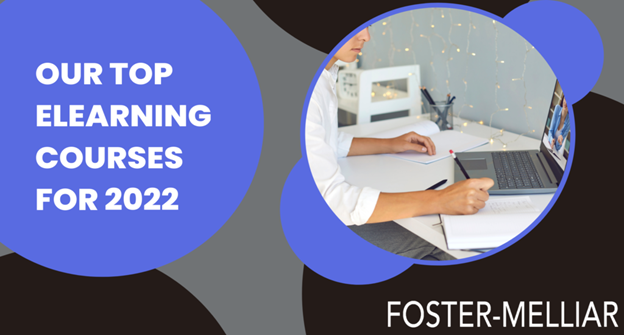 What are soft skills?
Soft skills are often misunderstood and labelled as a bit of a waste of time, but that couldn't be farther from the truth. Soft skills refer to the skills that help you work, including productivity skills such as time management, interpersonal skills for navigating the office, problem-solving and mentoring.
These skills are valuable for any person at any level, no matter what role they work in or how technically skilled they are.
Coaching and Mentoring
Become a guide in your organisation and find out how to offer wisdom and advice as needed. In this course you will learn the differences between coaching and mentoring as well as all the aspects of each skill. This includes goal setting, communication, feedback techniques, and adult learning principles.
Click here to purchase the Coaching and Mentoring eLearning Course.
Collaboration
After completion of this course, you should understand the definition of collaboration, what it takes to work collaboratively with your colleagues and the advantages of collaboration. Obstacles to collaboration will be explored, and how to develop strategies to improve a collaborative work environment. As well, you will know the six steps to make collaboration work, and the difference between collaboration, cooperation and teamwork.
Click here to purchase the Collaboration eLearning Course.
Change Management
Some people enjoy the opportunities and excitement that change brings. Others, however, have a harder time adapting. To complicate matters, our feelings often depend on the situation. This course will teach you how to manage change in a positive way.
Click here to purchase the Change Management eLearning Course.
Employee Recognition: Appreciating Your Workforce
Learn about the different types of employee recognition programs, how to lay the foundation for one, and then how to actually build, implement, and follow up on a program in your office.
Click here to purchase the Employee Recognition eLearning Course.
Diversity Training
In this course, you will consider how our world has changed and how stereotypes impact people. Then, you'll learn how to use the four cornerstones of diversity and the STOP technique to encourage a diverse workplace. You will also learn how to manage for diversity and deal with discrimination issues.
Click here to purchase the Diversity Training eLearning Course.
Teamwork Training
Teamwork is essential in any organisation, and strongly influences whether a venture succeeds or fails. You will learn what characteristics are common to team players, how to demonstrate to others that you are a good team player, types of teams and which ones are vital to every workplace, reasons teams fail, and strategies to ensure success.
Click here to purchase the Teamwork eLearning Course.
Conflict Resolution for the Workplace
In this course, you will learn what conflict is all about. You will also learn about different types of conflict, stages of conflict, helping others through conflict, and creating win/win solutions. As a bonus, you will also learn supporting skills, such as communication, active listening, and body language.
Click here to purchase the Conflict Resolution eLearning Course.
How to Deal with Workplace Bullying
In this course, you will learn what bullying is and what it can cost an organisation. You will also learn how to protect yourself from bullying, what to do if you are bullied, and what to do if you witness bullying.
Click here to purchase the Workplace Bullying eLearning Course.
How to Deliver Dynamic Virtual Presentations
Learn about the differences between virtual and in-person presentations and the challenges with virtual presentations, how to set up accounts on Zoom, MS Teams, GoToMeeting and Google Meet, and all the ways you can enhance your delivery of virtual presentations.
Click here to purchase the Delivering Dynamic Virtual Presentations eLearning Course.
Managing the Virtual Workplace
This course will teach managers and supervisors how to prepare employees for the virtual workplace, create telework programs, build virtual teams, leverage technology, and overcome cultural barriers.
Click here to purchase Managing the Virtual Workplace eLearning Course.
Book Your eLearning Course Now
All the courses listed above are available for only R599 (excluding VAT) each.
Use our innovative eLearning platform to upskill and advance your career with a variety of skills, not only the soft ones.